Volatile bunker costs. Fluctuating freight rates. Idle capacity. Sound familiar? Every industry has its unique challenges and marine transport and logistics is no exception. These challenges are not new to the industry. They are cyclical and frequent. As a result, marine transport and logistics companies experience upswings and downswings every few years or even months. The question is: Can your company weather future storms and keep its head above water?
It is imperative that marine transport companies adopt a strategic decision making process that strengthens important value metrics, such as long-term return on invested capital and net profitability. KOMAND can help companies to home in on the major shortcomings often found in this sector. These include uncovering value gaps, devising focused strategies and transforming the culture towards a strategy-driven organization.
CLIENT SUCCESS STORY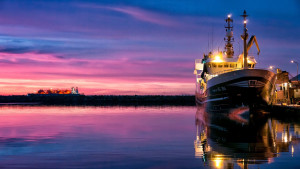 "KOMAND's comprehensive analysis brought out new insights about the market place and they enhanced our strategic direction that resulted in an increased client base and in turn an increase in revenue."
– President, National Professional Services firm.