The healthcare industry has always been a subject of debate with many areas of growing demand. This sector is governed by legislation and regulation that introduce an additional layer of complexity. Technological advancements and investments in innovation over the past decade have enabled institutions to revise their operating model to a patient-centric one. Simply put, patients expect a higher quality of care at a lower cost, financial or otherwise. Patient outcomes are not the only measure of success; now patient experience is just as important.
KOMAND has been assisting hospitals, clinics and specialized care providers since 2006. We help introduce activity-based costing and management frameworks that focus on the patient while being aligned with the organization's operating and market strategy. This approach has led to exceptional outcomes resulting from increased financial support from governments and market rewards in the form of a higher patient volume and an increased throughput rate. 
CLIENT SUCCESS STORY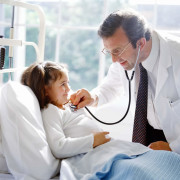 HealthCentreCo mandated KOMAND to develop a business plan for the construction and operations of a multi-disciplinary health centre.