Few industries are as volatile as the aerospace industry.
KOMAND helps aerospace companies institute strategic and organizational frameworks that help address dynamic challenges such as unpredictable scheduling, complex pricing decisions, and volatile costs for maintenance, repair, overhaul and fuel.
CLIENT SUCCESS STORY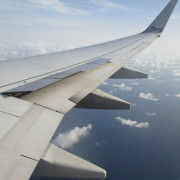 When the Customer Services and Updates division of AerospaceCo, a publicly traded company, undertook the challenge of becoming a best-in- class organization, they solicited the assistance of KOMAND to develop their long-term strategy.