Quickly identify competencies and risk zones in your organization
The KOMAND Strategy Index™ (KSI) is an online questionnaire developed at KOMAND Consulting that provides insights into the strategic health of your company. The KSI questionnaire consists of about 40 statements covering all important strategic aspects of a company. The questionnaire takes only minutes to complete. The KSI can be taken by a single respondent to elicit their individual perspective on the company.
Try the KOMAND Strategy Index™
In a full-scale study, the KSI would typically be used by KOMAND to garner responses from a variety of people within your organization so a detailed statistical analyses can be undertaken to pin-point strategic risk zones. A risk zone can be an aspect on which respondents, answering independently, agree there is strategic weakness. A risk zone can also be an aspect where individual responses show a lack of consensus, which also is a troubling sign. Each strategic aspect is analyzed and scored in the KSI to provide an over-all strategy profile. Benchmarking further refines judgments about the profile. The KSI provides a quick snapshot that helps target further study and allows KOMAND to help you address capability gaps and set your company on a path to sustainable growth.
Each aspect is analyzed in more detail based on the KSI results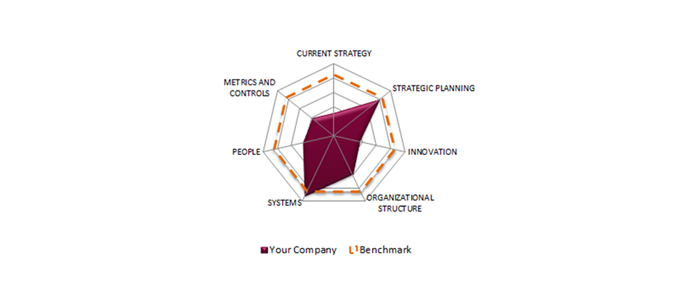 The global cannabis market is still in its infancy.

2016 has been a turbulent year in the world of fashion.

Top financial officers of Canadian universities face missions that sometimes seem impossible.
To discuss how our experts can help your organization please
When the Customer Services and Updates division of AerospaceCo, a publicly traded company, undertook the challenge of becoming a best-in- class organization, they solicited the assistance of KOMAND to develop their long-term strategy.