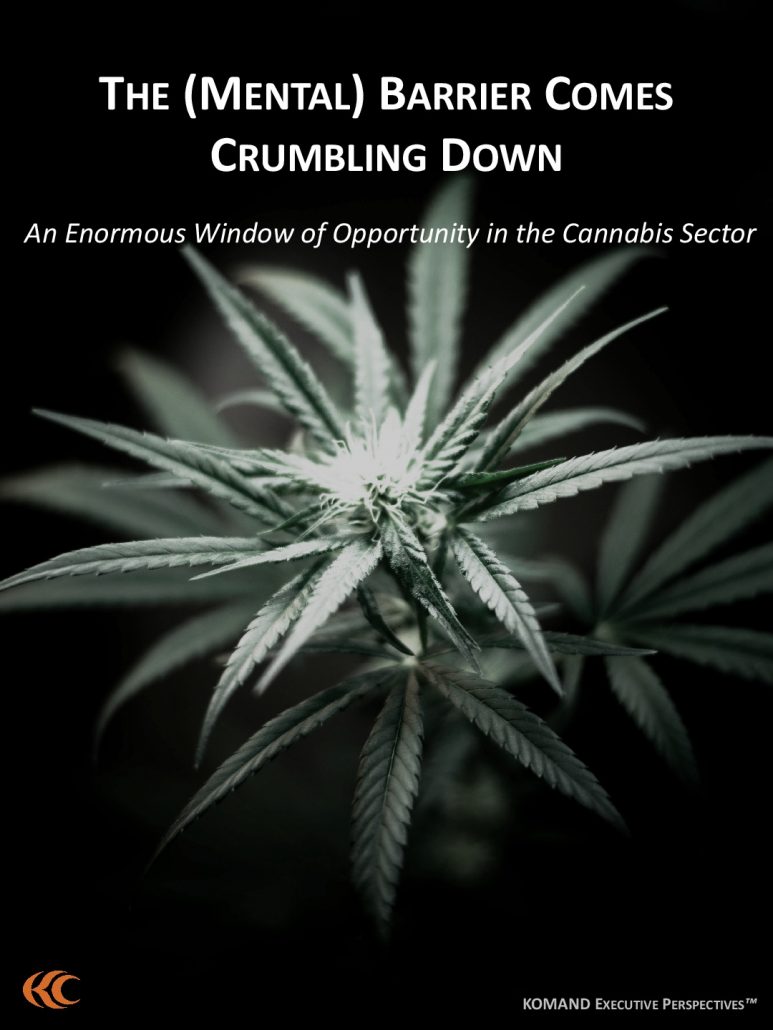 The global cannabis market is still in its infancy. While there is an enormous opportunity for cannabis or related sector companies to establish a leadership position, the strategic decisions leading to success in the cannabis market require a clear understanding of the trade-off between building a capability from the ground up versus the time to market. Therefore, strategic decisions need to be taken at the key activity level by acquiring the capabilities for upstream activities, structuring appropriate alliances for mid-stream activities, and doubling down on existing capabilities for downstream activities.
Read our executive perspective on Cannabis for more information on the strategic value-chain activities. You can also visit our cannabis-specific page at cannabis.komand.ca

The global cannabis market is still in its infancy.

2016 has been a turbulent year in the world of fashion.

Top financial officers of Canadian universities face missions that sometimes seem impossible.
To discuss how our experts can help your organization please
"True innovators. KOMAND took our unique market needs and helped tailor an activity-based cost structure to deliver financial sustainability and real strategic advantage."
– Chief Executive Officer, National Healthcare and Research Centre.