KOMAND was mandated to perform an analysis of the HospitalCo parking facility, which hosts over 3000 parking spots. HospitalCo is in fact one of the largest hospitals in Canada. KOMAND pursued a three stage process that started with the development of a statistical model of the parking site and resulted in the introduction of rigid controls and metrics.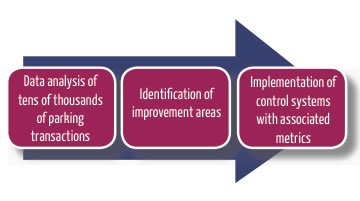 With the various measures introduced, HospitalCo's management team could then focus on increasing revenue and profits.
"True innovators. KOMAND took our unique market needs and helped tailor an activity-based cost structure to deliver financial sustainability and real strategic advantage."
– Chief Executive Officer, National Healthcare and Research Centre.